How Big Should a Rug Under a Queen Bed Be?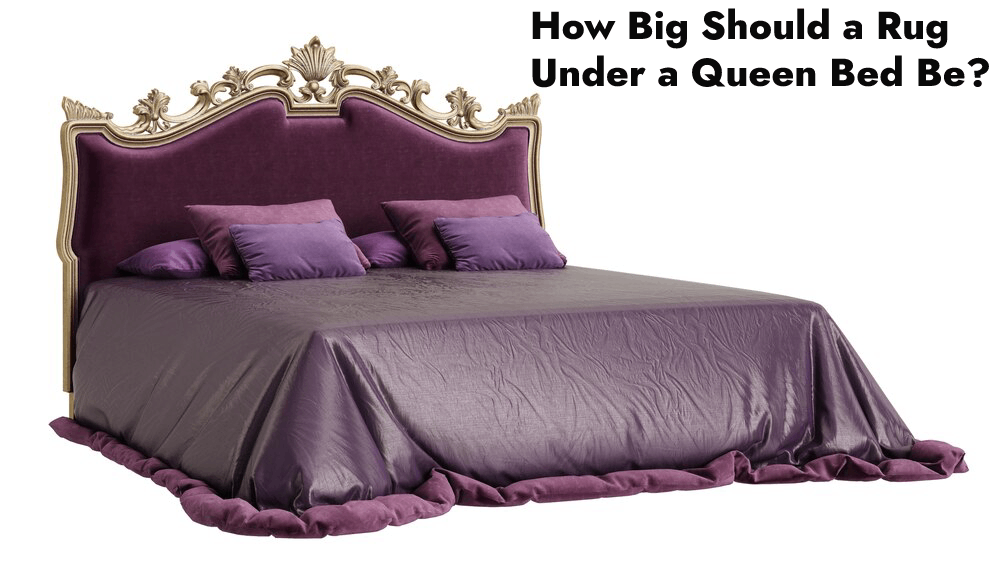 Are you struggling to decide on the right rug size for your queen bed? Look no further! We've got you covered with tips on how to choose the perfect size rug to complement your queen bed and enhance the overall look of your bedroom.
First, consider the dimensions of your queen bed. A standard queen bed measures 60 inches wide by 80 inches long. Ideally, the rug should be large enough to extend beyond the edges of the bed by at least 18 inches on all sides.
If you have a larger bedroom, you may want to consider going bigger with your rug size. A larger rug can help anchor your queen bed and create a cozy space that feels balanced and well-proportioned.
It's important to remember that the placement of your rug is just as important as the size. You want to ensure that the rug is centered under the bed, with an equal amount of rug exposed on all sides.
Another factor to consider is the style of your bedroom. A plush, shaggy rug can add warmth and texture to a cozy, traditional bedroom. For a more modern look, a flat-woven or low-pile rug can provide a sleek, streamlined feel.
In terms of color and pattern, a neutral rug can complement any decor style and create a calm, cohesive feel in the bedroom. Alternatively, a bold pattern or bright color can add a pop of personality and make a statement in an otherwise neutral room.
When selecting a rug for your queen bed, it's important to choose a high-quality rug that will stand up to daily wear and tear. Look for a rug made from durable materials like wool or synthetic fibers, and consider investing in a rug pad to help protect your floors and keep the rug in place.
By following these tips, you can choose a rug that not only fits perfectly under your queen bed but also enhances the overall look and feel of your bedroom.